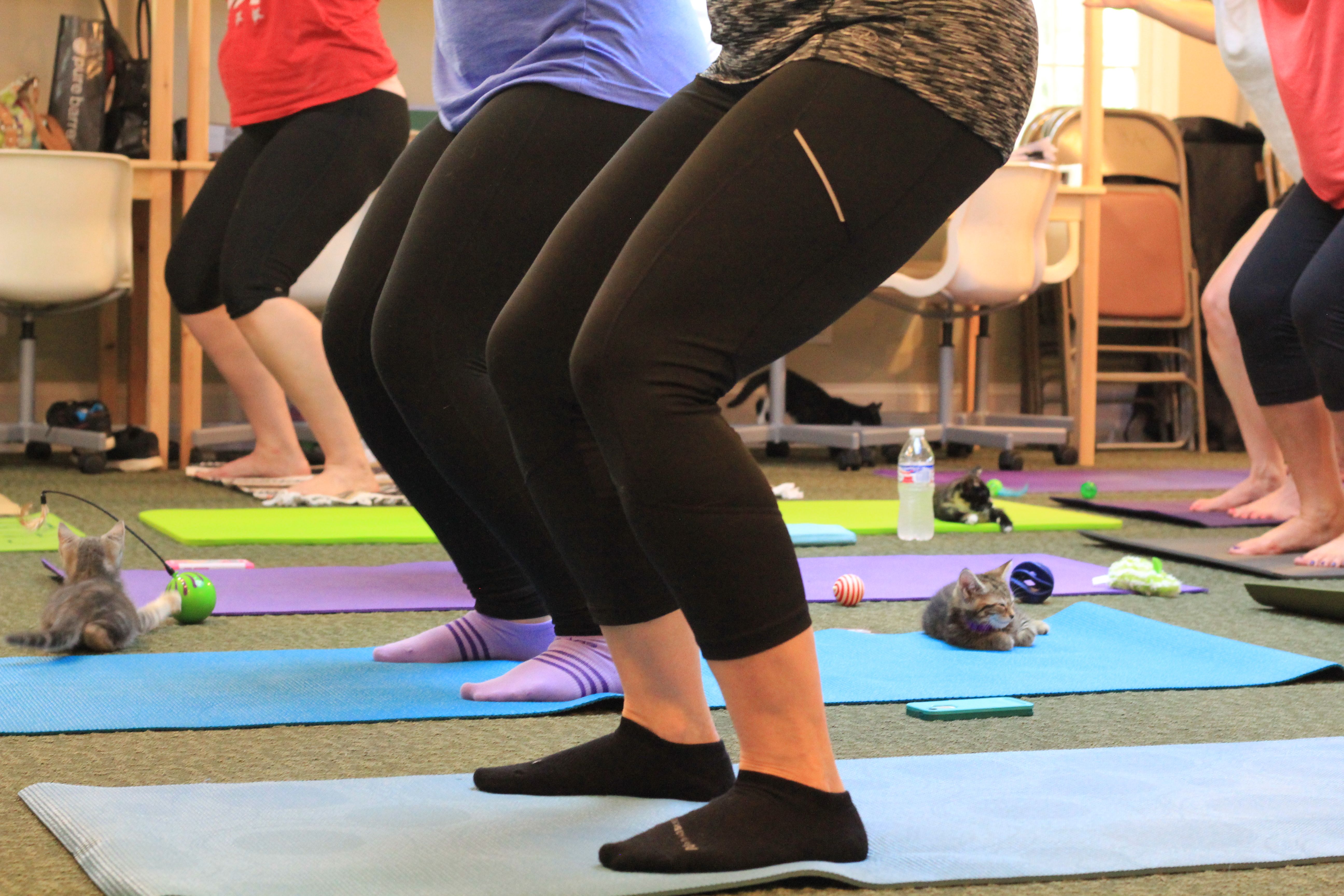 HUGE SUCCESS!
Baby Cats on Mats
                                               THANK YOU !!  THANK YOU !!  THANK YOU !!
We successfully raised $1,063 in June to obtain a matching $1,000 grant from Community Cats Podcast!
If you are interested in us continuing Kitten Yoga in Peachtree City this fall, please let us know by CLICKING HERE!
________________________________________________________________________________________________
With one simple yoga class, you will master your favorite cat pose, hang out with kittens, and connect with animal lovers!  Participants in this yoga class will also learn about the important work Whiskers-n-Paws & the Fayette and Newnan-Coweta Humane Societies do within the community.  All proceeds go toward helping local cats in Coweta-Fayette Counties. 
Tami Morris is a certified yoga instructor with a special interest in making yoga fun and accessible.  Her classes focus on gentle postures that release muscle tension, increase flexibility, and restore the body and mind. Instructor for Saturday, June 9th, Sunday, June 10th and Saturday, June 30th.
Laura McCormick is a certified group exercise instructor who has taught fitness classes for over 25 years both in the private sector and at the collegiate level. She thoroughly enjoys teaching Pilates and Yoga classes. With her positive spirit and great sense of humor, she puts everyone at ease and ensures a fun experience. Instructor for Sunday, June 17th.